Recital with Mara Prestia and Martin Kennedy
Friday, June 30, 2017 ~ 7:00 PM
The Merc Theater at the Old Town Temecula Community Theater!
Kate and Mara Prestia will be joined by Martin Kennedy for a recital featuring flute, piccolo and piano!
It is free and open to the public, although seating is limited!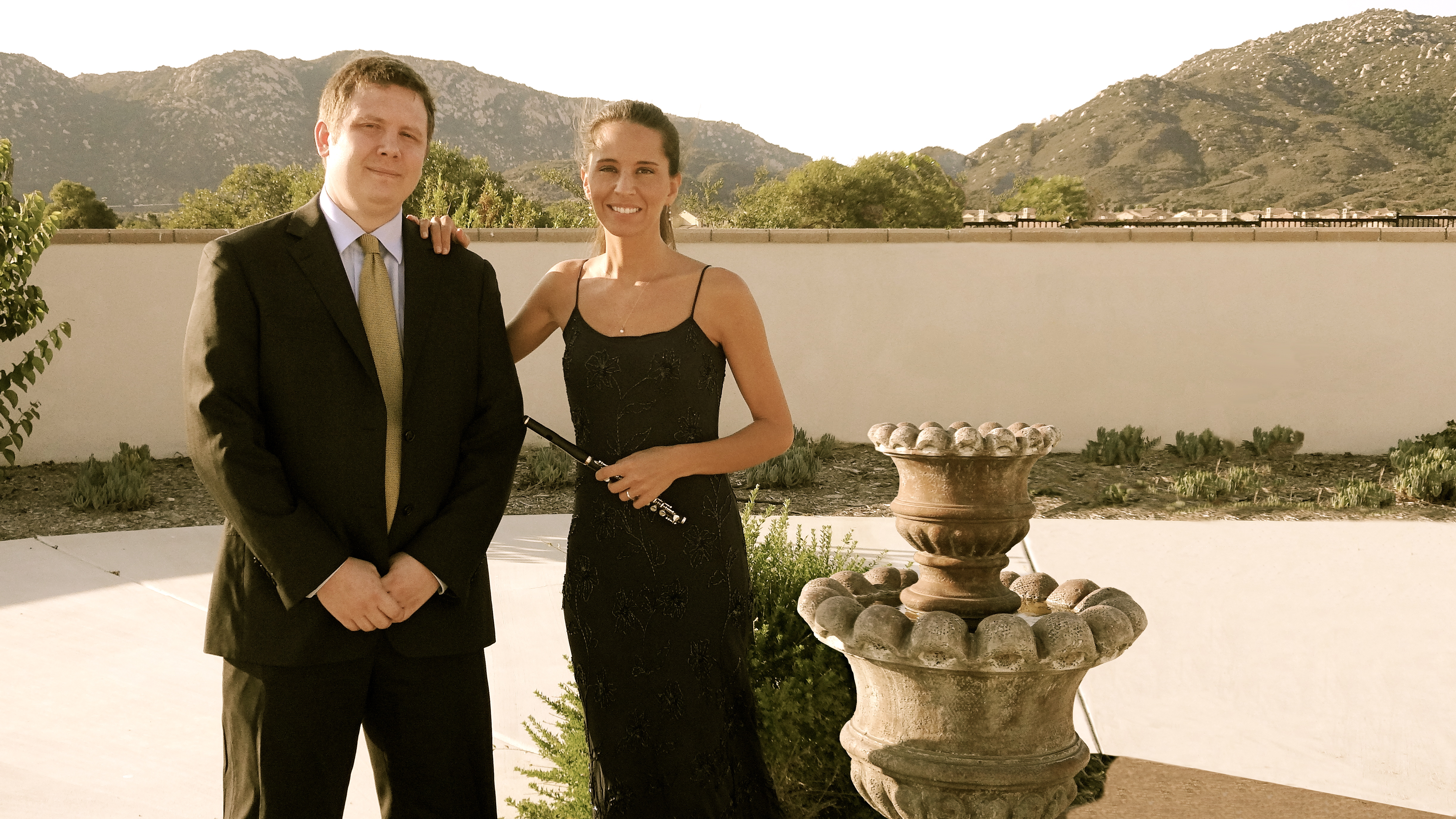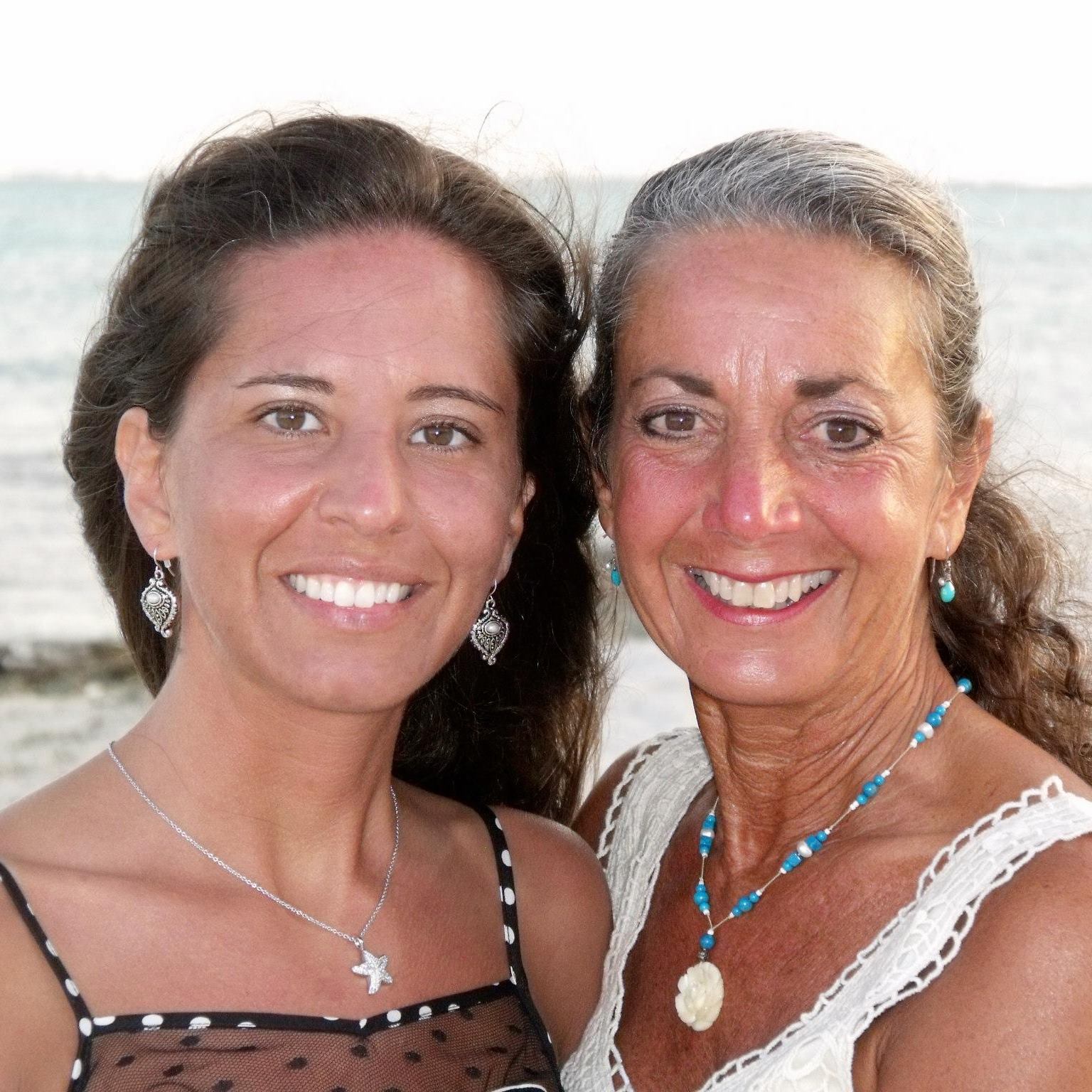 Classics at the Merc ~ August 27, 2017
Sunday, August 27, 2017 ~ 3:00 PM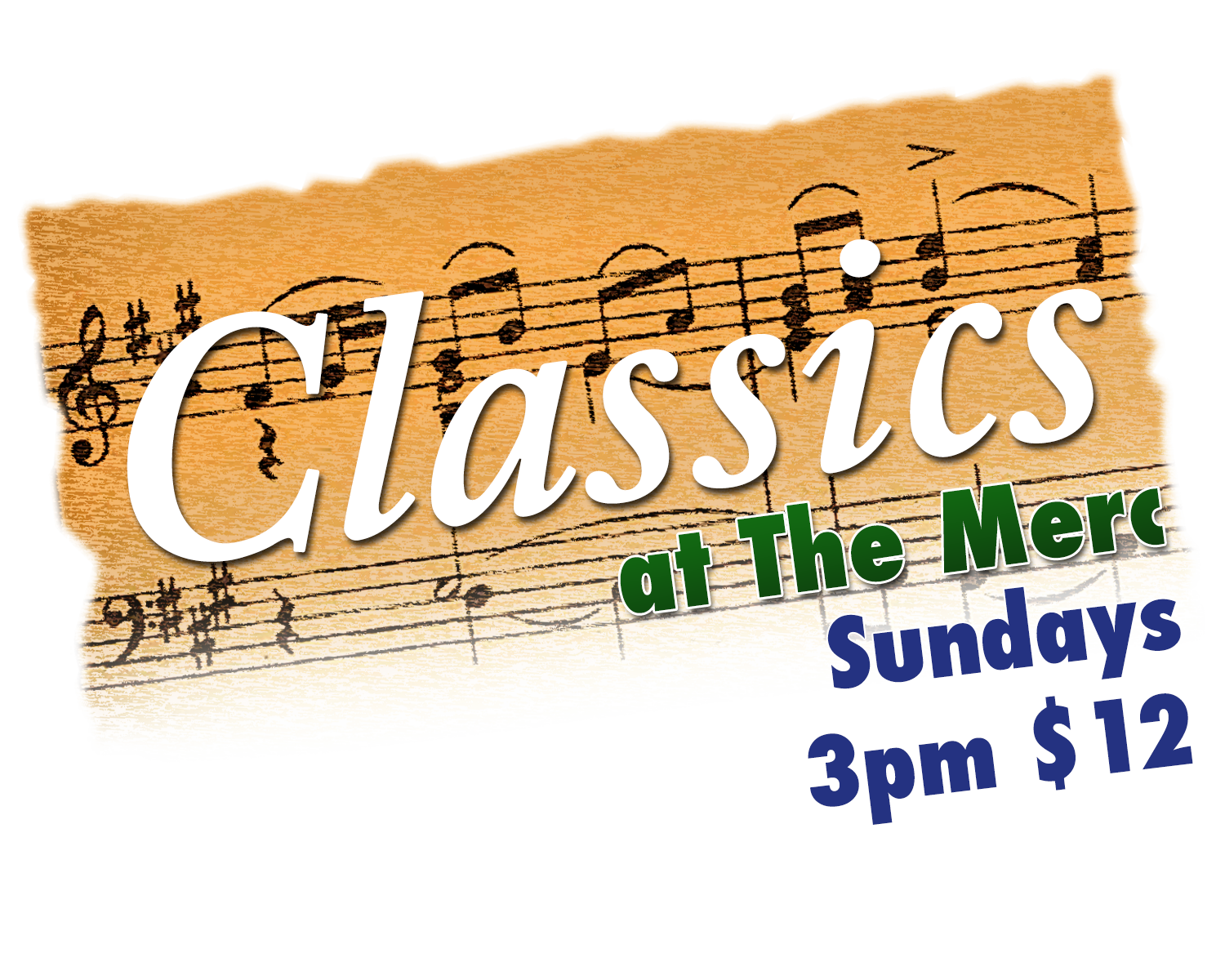 Old Town Temecula Community Theater – The Merc
Kate will play with a trio on a classical chamber music concert.  Tickets will be available soon!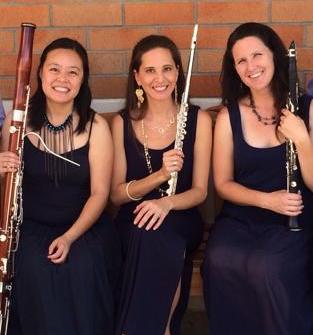 Friends of the Murrieta Library Recital ~ 11/21/2017
 Tuesday, November 21, 2017 ~ 10:45 AM
Murrieta Public Library
8 Town Square, Murrieta, CA 92562
This recital is free and open to the public.  More information to come soon!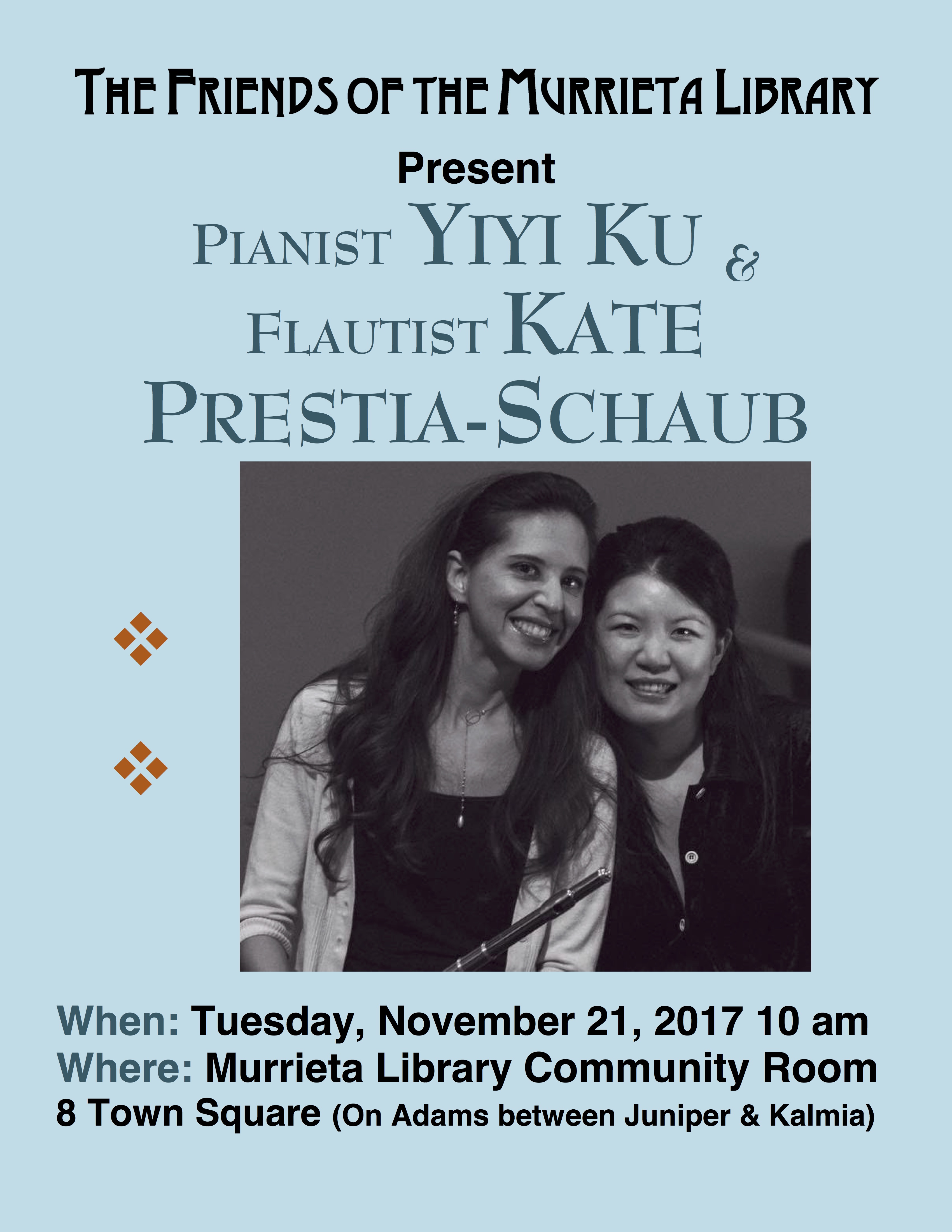 Rancho Bernardo ~ Friends of the Library Concert Series Featuring the West Coast Wind Quintet
May 23, 2018 ~ 6:15 PM
Rancho Bernardo Library
17110 Bernardo Center Dr, San Diego, CA 92128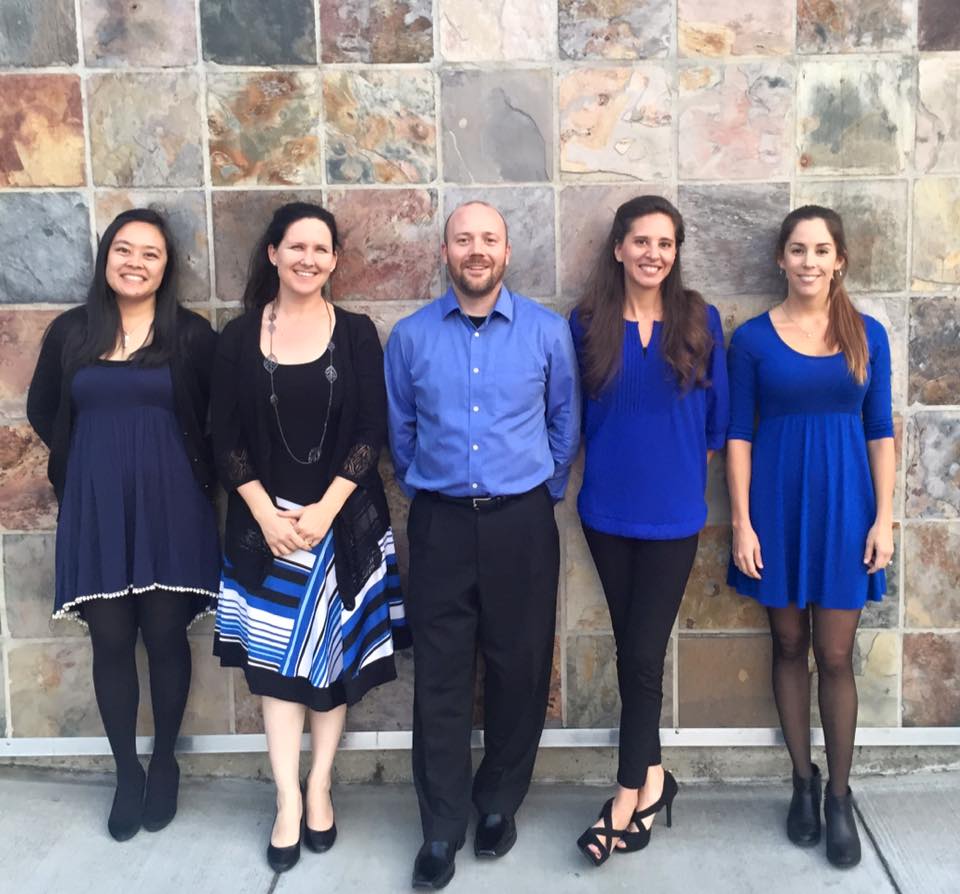 Temecula Valley Symphony 2017 - 2018 Season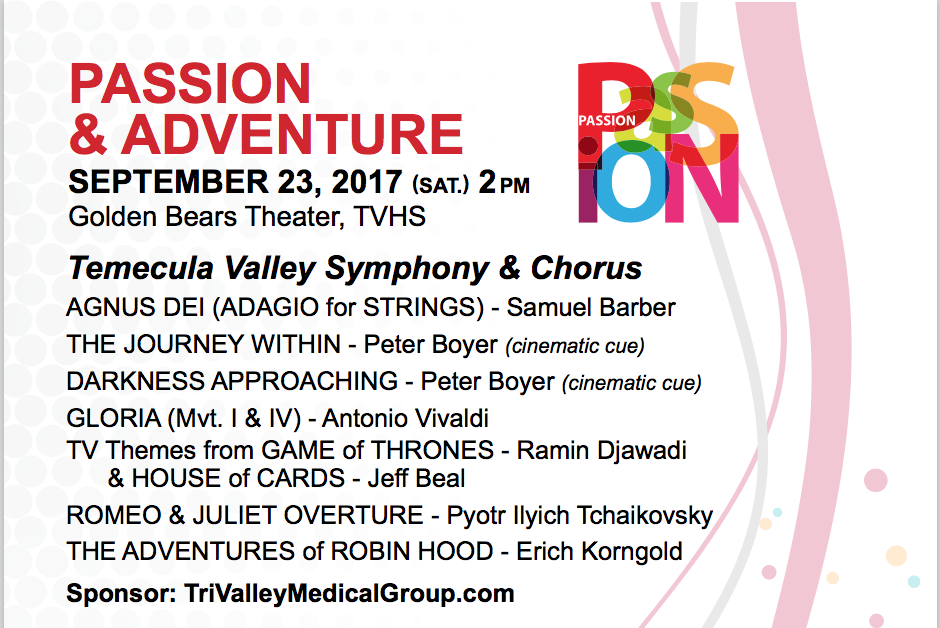 ---
NOVEMBER 11, 2017 (SAT.) 6PM – PATRIOTIC SALUTE
FREE Annual Veterans Day Concert Temecula Civic Center, featuring a Guest Vocalist
---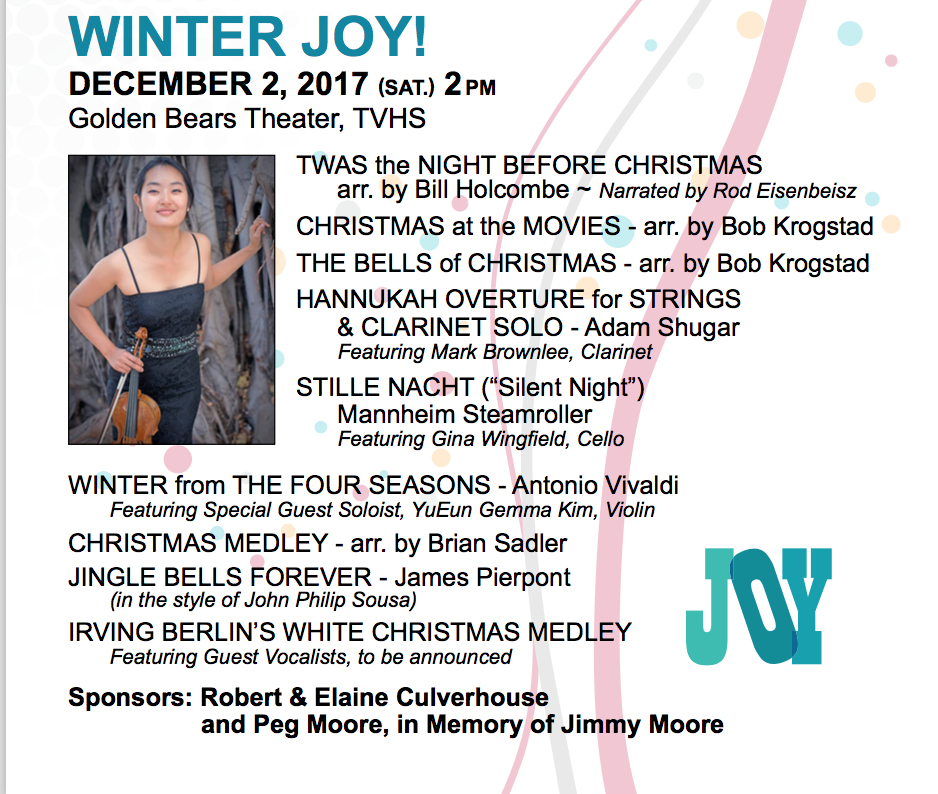 ---
DECEMBER 14-17, 2017
Irving Berlin's WHITE CHRISTMAS
Pechanga Casino, in collaboration with Theatre Royale Tickets • http://www.pechanga.com/entertain
---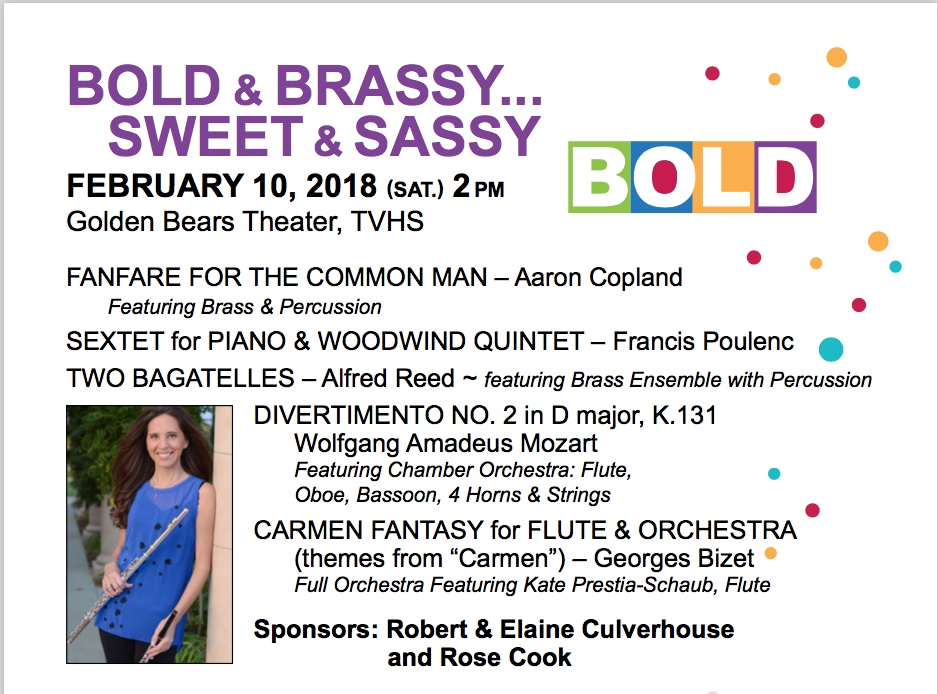 ---
MARCH 1, 3, 4, 2018 – THE SECRET GARDEN
with Temecula Valley Symphony on stage!
Based on Frances Hodgson Burnett's beloved Victorian classic. In collaboration with The Barn Stage Company.
Tickets • (866) 653-8696 or TemeculaTheater.org
---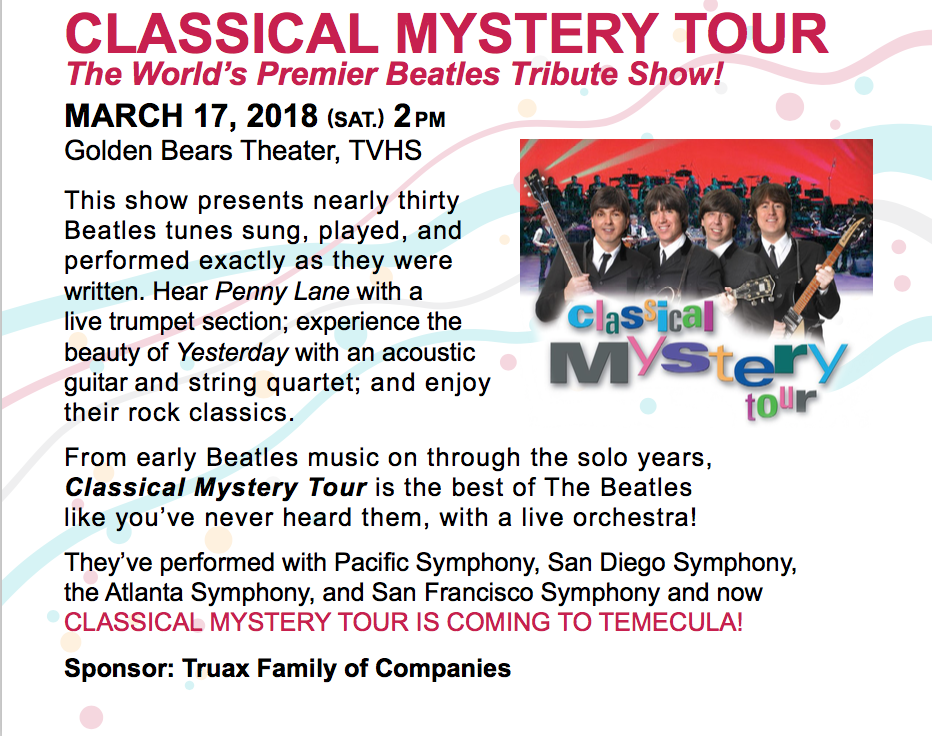 ---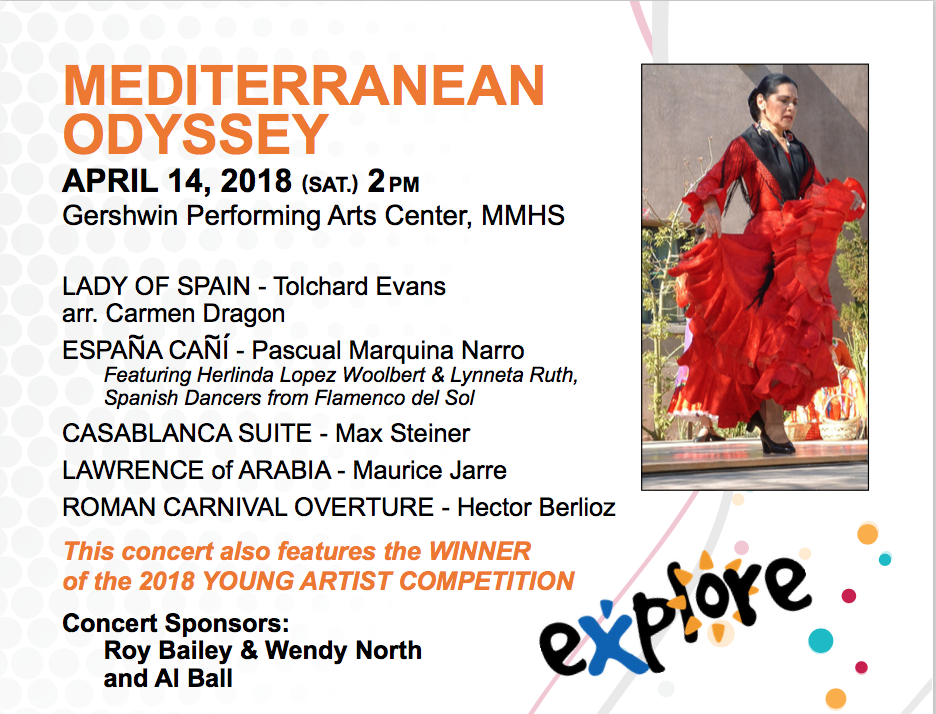 ---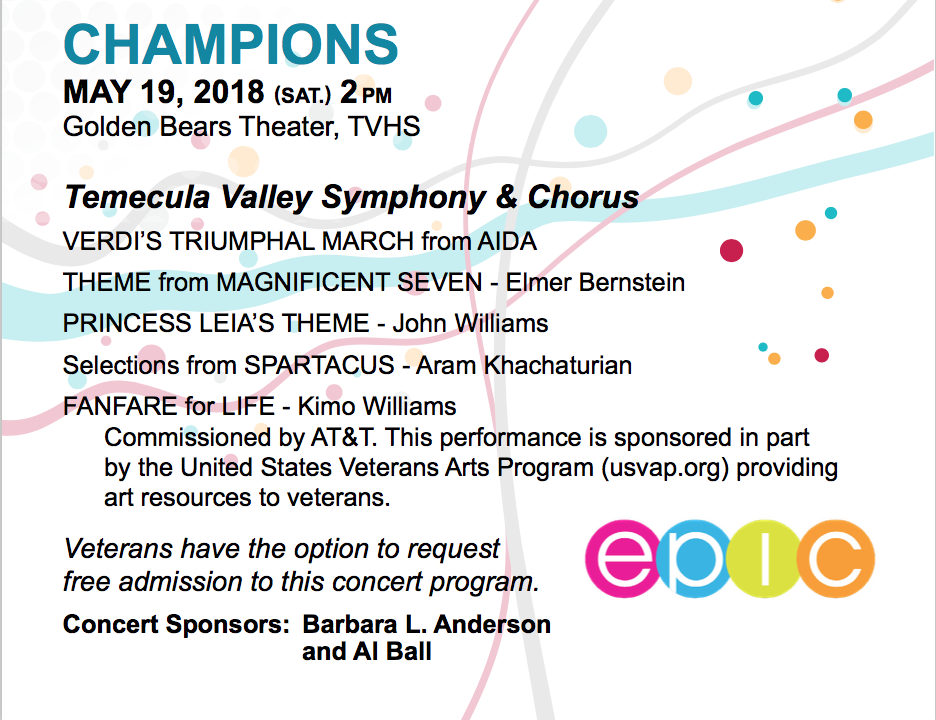 ---
TEMECULA VALLEY SYMPHONY is a 60-member orchestra under the baton of Music Director and Conductor, John Mario Di Costanzo. The Symphony produces numerous concerts throughout the year and takes pride in offering "Symphonic Music with A New Twist." Our concert programs include exciting selections from movies, animated films, Broadway, operas, epic classics, works featuring our Symphony Chorus, and refreshing compositions by living composers. We aim to provide you with a memorable concert experience that includes large screen projections and humorously delivered program notes presented live from the podium by John Mario.
Call 951-587-1536 for more info or visit www.TemeculaValleySymphony.org
We're not your ordinary stuffy symphony. Come and join the experience!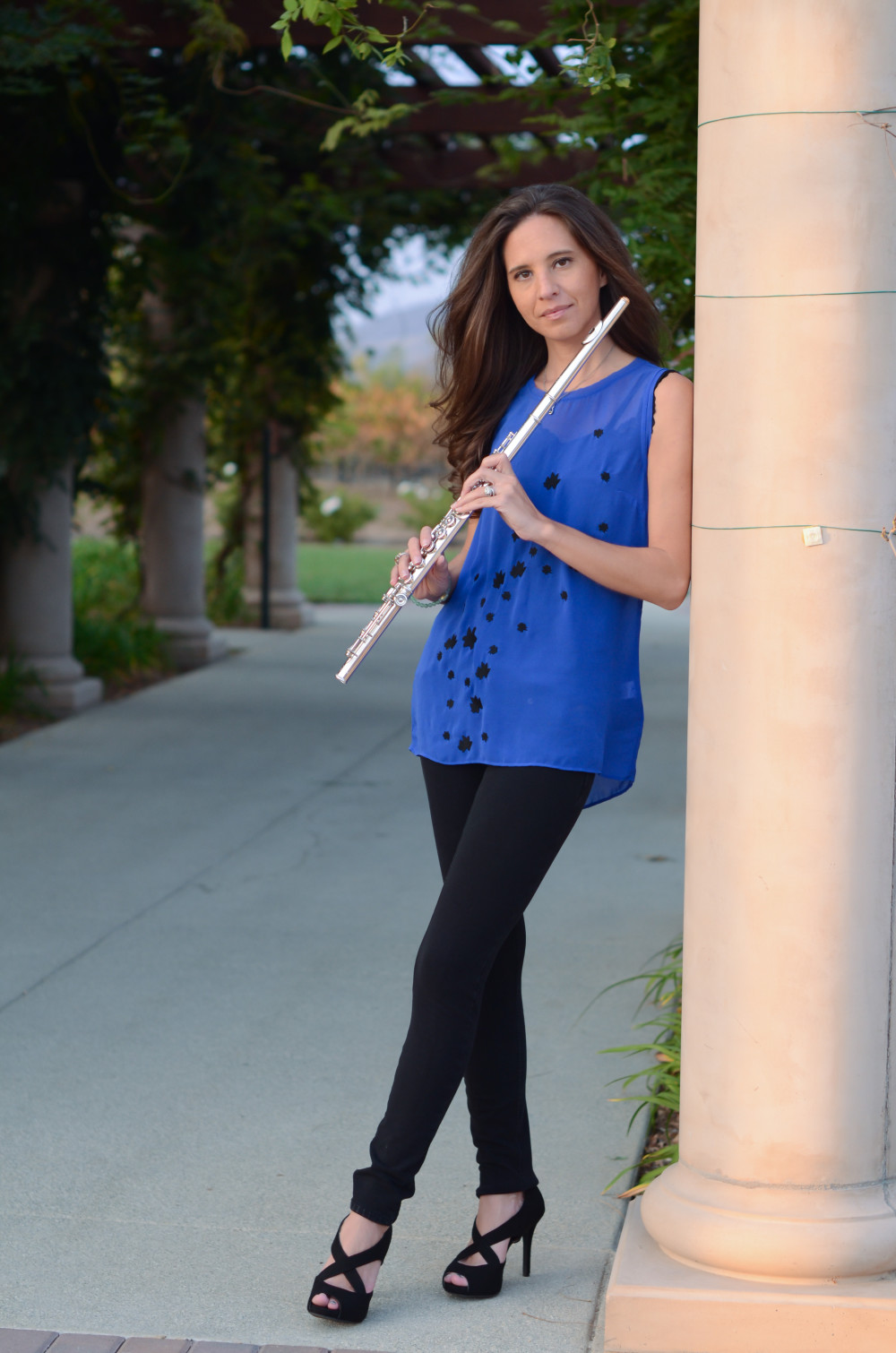 Award Winning Flute & Piccolo Performances Available For:
Solo Flute & Piccolo Recitals
Orchestral Soloist
Concert Series
Studio Recording
Musical Theater
Flute Festivals
Chamber Music
Clinics & Master Classes
Church Services
To schedule a performance, please email: k8trills @ aol . com Kate plays exclusively on handmade instruments made by Verne Q. Powell.
Click on the links below for more information on my instruments and performance groups.