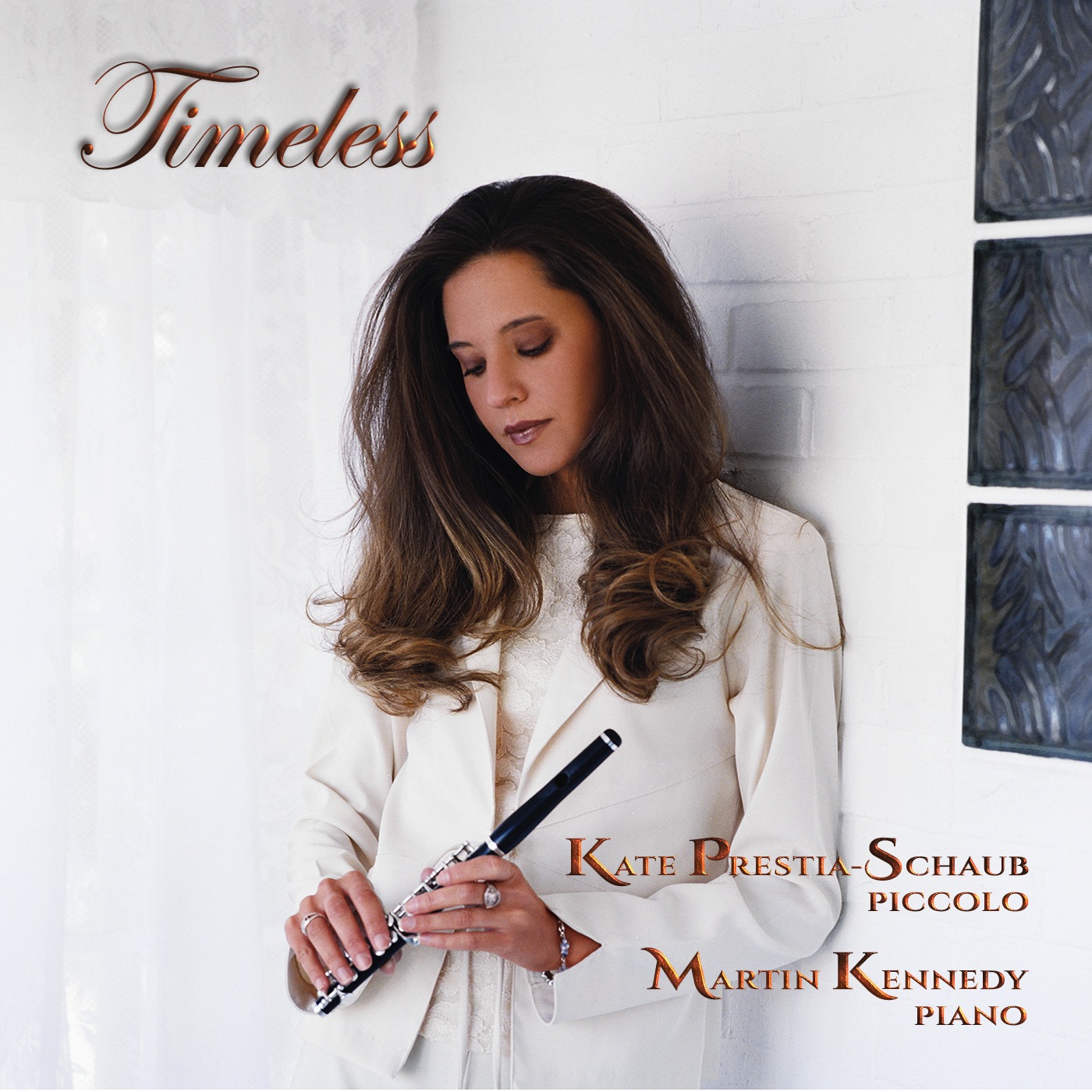 Air
Air – Barry McKimm
Piccolo Concerto was composed in 1983 for Frederick Shade, principal piccolo with the Melbourne Symphony Orchestra. At this time the available repertoire for piccolo as a solo instrument was very limited, and comprised mainly of transcriptions. To compose a major work for piccolo was a great challenge. In truth, I did not know what to do with such a wildly exciting orchestral instrument. The piccolo has such a potent role within the orchestra, but it is also a limited role.
Like most people, I was not aware of the low register, with its intimate beauty. It was after hearing Tim Whelan playing the Irish penny-whistle that I realized what I might do. Tim Whelan was a great artist and virtuoso. It was his playing that really set this piece in motion. The idea of a Celtic concerto dawned on me. It awakened, in my mind, tunes, images and distant associations.
The orchestration is in line with traditional Irish bands, piccolo, harp, strings, percussion. The oboe and cor-anglais remind me of the pipes. The horns are not part of the traditional ensemble, but do serve in bringing the listener into the realm of the early classical symphony orchestra.
The Piccolo Concerto was recorded by the Australian Broadcasting Corporation for radio broadcast in 1983, with the Melbourne Symphony conducted by Richard Divall. The first performance, in the presence of eighteen thousand people, was in February 1991, at the Sidney Myer Music Bowl in Melbourne, with the Melbourne Symphony conducted by Vladimir Verbitzsky. The soloists were Frederick Shade on piccolo and Huw Jones on harp. In August 1991 Vladimir Verbitzsky performed the Piccolo Concerto with his orchestra in Voronez and in Moscow. The piano version was prepared and published by the composer in 1998.
The second movement, the "Air" is a simple melodic idea that continues along without a break, developing its own structure as it goes.   I like to think this is a tune where ones thoughts and feelings fly westward, perhaps to a new world beyond the horizon. There seems to have always been a need for populations to travel westward, not only across the seas and oceans, but across the American continent as well. A romantic notion, for those countless folk in the search of some sort of freedom. This is the movement that Kate Prestia-Schaub has chosen to play. Kate tells me she loves this music, and thank her for her dedication.
"I have listened to your music with great pleasure. You play beautifully. You have collected together a stunning variety of works for piccolo. I imagine this is the first of such a collection. It is rare to hear piccolo as a solo instrument, out and about from the orchestra. Your work will be inspirational for many players and very encouraging for composers. I feel honoured that you have included the "Air".
From the very first moment you give to the listener the simple beauty of the piccolo, opening the door to the range of music possible on a somewhat impossible instrument. You do this with grace and passion. A rare and delightful virtue."
~ Barry McKimm
Flash!
Flash! – Daniel Dorff
In 2002 I had the pleasure of hearing Kate Prestia-Schaub perform my Sonatine de Giverny in a recital that earned her 1st prize in the National Flute Association's Piccolo Competition. By 2008, Giverny was being performed so frequently that I decided to write another piccolo piece as soon as an opportunity arose. In September, Kate told me about the International Piccolo Symposium's composer competition, proposing that if I write her a piccolo/piano piece, she would submit applications to perform it at the 2009 IPS symposium and NFA convention. What perfect timing! I set out to compose a flashy showpiece with a jazzy snap, lots of idiomatic scales and arpeggios, and a scary middle section, and by mid-October FLASH! was complete. (I didn't know till later that Kate had been nicknamed "Flash" following an incident with a car engine!) All 3 wishes came true, and more – FLASH! won first prize in the IPS composer competition, Kate's performance there has been viewed online thousands of times, she wowed a room full of hundreds of piccoloists at the New York City NFA convention the following year, and now it is available on this CD.
~ Daniel Dorff
Slow Music for Piccolo Alone
Slow Music for Piccolo Alone – Frederick Lesemann
Kate (Prestia-Schaub) was in one of my classes at the USC Thornton School of Music in Spring Semester 2002. At one point I asked her to demonstrate both the flute and piccolo for the other members of the class. I was very impressed by her playing but stunned by the wonderful, dark sound she got from her piccolo. It did not at all fit the stereo-type of the instrument as bird-like and flighty. I guess the idea of writing a piccolo piece for her started to grow at that time.
As it happened in Fall 2002 I was struggling with starting a work for solo flute and chamber ensemble. It occurred to me that doing a sketch of a solo piccolo piece for Kate might help me get started. Of course the piccolo piece soon took on a life of its own. I worked on it from mid-September to mid-November 2002. She gave its first performance at the Arnold Schoenberg Institute on the USC campus April 18, 2003.
~ Frederick Lesemann
The High and the Mighty
The High and The Mighty – Michael Daugherty
The High and the Mighty for piccolo and piano was written for a special concert celebrating the life and career of John Krell, an extraordinary solo piccoloist and member of the Philadelphia Orchestra flute section from 1952 until his retirement in 1981. My composition is inspired by the years after World War II in America (1945-1961), when air travel was considered luxurious and glamorous. Passengers dressed in their finest clothes and eagerly boarded spacious airplanes, which transported the entire family to exotic locations halfway across the world. Before the days of overbooking and hijackings, departing passengers checked in their baggage without long lines, security checks and x-ray machines. Also during this time, going to the local airport was a national pastime. On weekends families visited security-free airports to shop, dine, relax, and watch airplanes land and takeoff from observation decks overlooking the runway. The High and the Mighty is in two movements. The first features a soaring, lyrical tune flutter-tongued by the piccoloist; the second begins with an angular piccolo cadenza, which is followed by a robust high-altitude bossa nova.
~ Michael Daugherty
Passage
Passage – Daniel Kelley
Passage was written in 1992 for the composer's sister, Joyce Kelley, who was completing a degree in Flute performance at UCLA with Sheridan Stokes. She asked for a piece that was brief, engaging, and fun. Over the following two decades, Joyce's wishes have helped Passage become a favorite among Piccolo players, both for recitals and performances. Recorded several times, it was also a finalist in the National Flute Association's newly published music competition.
Kate's interpretation of Passage was PERFECT. Everything was performed exactly as it was envisioned!
~ Daniel Kelley
Desplazamiento
Desplazamiento – Martin Kennedy
Desplazamiento is the Spanish term used in tango for the displacement of the partners leg, and this phantasmagorically displaced tango for piccolo and piano is a sparkling tightrope walk through the teasings and temptations of tango rhythms and motives. Composed for and premiered by Kate Prestia-Schaub, the work (like the tango itself) is challenging and exhilarating!
Desplazamiento was made possible by the MacDowell Colony's artist-in-residence fellowship.
~ Martin Kennedy
Timeless
Timeless – Ken Benshoof
Timeless was commissioned in 1999 by John Hunter as a birthday gift for his wife Karin Ursin Charmed by this idea, I have attempted to write a broadly romantic piece. At John's suggestion, I included elements of George Gershwin's "Embraceable You". These are scattered throughout the piece, sometimes as melodic fragments and at other times as harmonic progressions. The story-line structure of the piece is very simple; it is a romance with a little dancing in the middle. The first and last sections feel delicate, tender, suspended in time. Other areas are more sensual and lyrical.
I recommend a freely and expressive and rhapsodic style of performance.
Kate, you have found the best meaning for every note of it. Elegant, tender, thoughtful, breathing easily. At the same time, full of playful surprises, broadly moving energies, passion when called for, and finally a beautiful calm. As you say: a heartfelt love song….a wonderful unspoken love story, it comes alive in your hands.
~ Ken Benshoof
Eurythmionics
Eurythmionics – Steve Kujala
In 1978 my father, WaIfrid Kujala, "commissioned" me to compose a piece for piccolo and piano which he would perform at the 8th annual National Flute Association convention in Dallas, Texas. I was at once honored by the request and terrified by the process.   Projects of this sort require inspiration, organization and time management skills. I possessed an ample quantity of the first requirement, but was admittedly deficient in the remaining two. After seriously considering the gravity of the undertaking (for about five minutes), I said, "yes."
Nineteen years later I am proud to say that I have finally completed the piece! Actually, the composing itself took about eight months, spread out over nineteen years. What began as a modest piece entitled Take Your Picc (straight out of the famous Kujala Family Pun Center) was indeed premiered, and quite triumphantly, I might add, in Dallas in 1979. Now its outgrowth, Eurhythmionics, has ended up as a better crafted and more mature piece of music that I feel is finally worthy of taking its place alongside the growing concert repertoire for the piccolo. Having finally completed writing the piece, I knew that I had to change the title. EURYTHMIONICS is a hybrid of eurythmy, (Eurhythmy: rhythmical movement; a system of harmonious body movement to the rhythm of spoken words.) Europe (where many of my most influential composers/heroes came from), rhythm, and phonics. After many days of agonizing over a couple of hundred possibilities, it all came down to a phone call to my father presenting him with the top-ten finalists… none of which we used, since we stumbled onto Eurhythmionics, more or less together. One of those father-son moments, to be sure!
This is a superb performance and recording from both Kate and Martin. I can't begin to thank you enough for taking the time and care to bring my piece out on its first "official" recording!!
~ Steve Kujala